Welcome!
The Italian American Club of Venice welcomes you to our website. Here you will find information about the many activities the club provides. Please spend some time and browse through our site to find out more about how the club supports it's local community.
The Italian American Club of Venice
Awards 15 Scholarships
The Italian American Club of Venice was proud to present fifteen scholarships to deserving students from the Venice High School. These recipients not only excelled in the classroom, but also demonstrated a commitment to hard work and contributing to the community.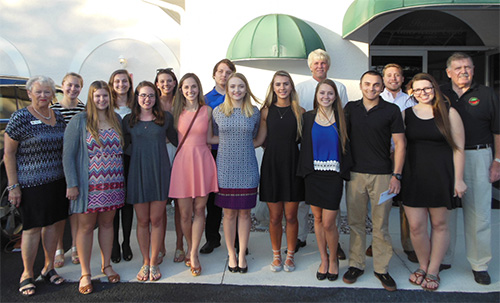 Read more details about the scholarship recipients.
Novità
Read the January newsletter.
Gondola Dedication
We had about 90 members attend and enjoy the Gondola Dedication Ceremony on a beautiful day in sunny Venice! Read Bruce Bastian's dedication speech.
Upcoming Special Events
View the Calendar for more information on upcoming events.