Welcome!
The Italian American Club of Venice welcomes you to our website. Here you will find information about the many activities the club provides. Please spend some time and browse through our site to find out more about how the club supports it's local community.
Bocce Clinic by Members, April 2014
Recently our Bocce players were invited to Lakewood Ranch to instruct 50 to 60 players on the finer points of the game! Justin, Patsy, Diane, Nancy, Joe D, Gaetano, Marino & Tom S taught them some skills needed to enjoy their 4 new courts. Jason Golden (the tennis pro) appreciated the effort, time & talent of our members as they spread lots of "goodwill�along with their skills! We are sure to see some of these Bocce converts down at our club some Friday night! They talked about getting a busload together & coming for dinner.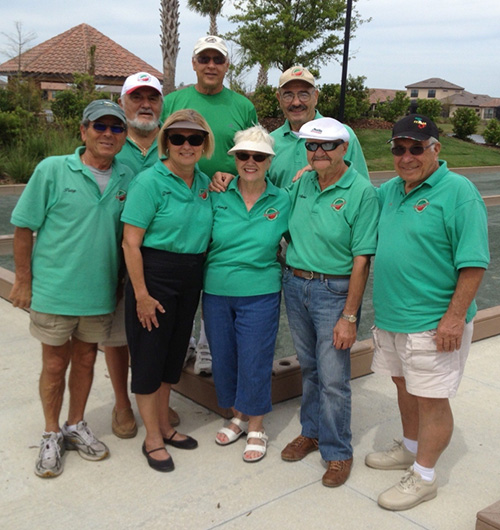 Bring them on, we're ready! We welcome their visit!
Novità
Read the November newsletter.
Gondola Dedication
We had about 90 members attend and enjoy the Gondola Dedication Ceremony on a beautiful day in sunny Venice! Read Bruce Bastian's dedication speech.
Upcoming Special Events
View the Calendar for more information on upcoming events.